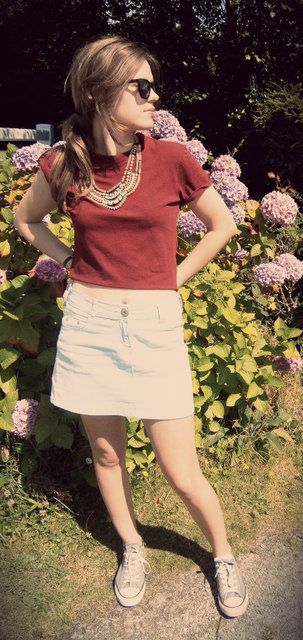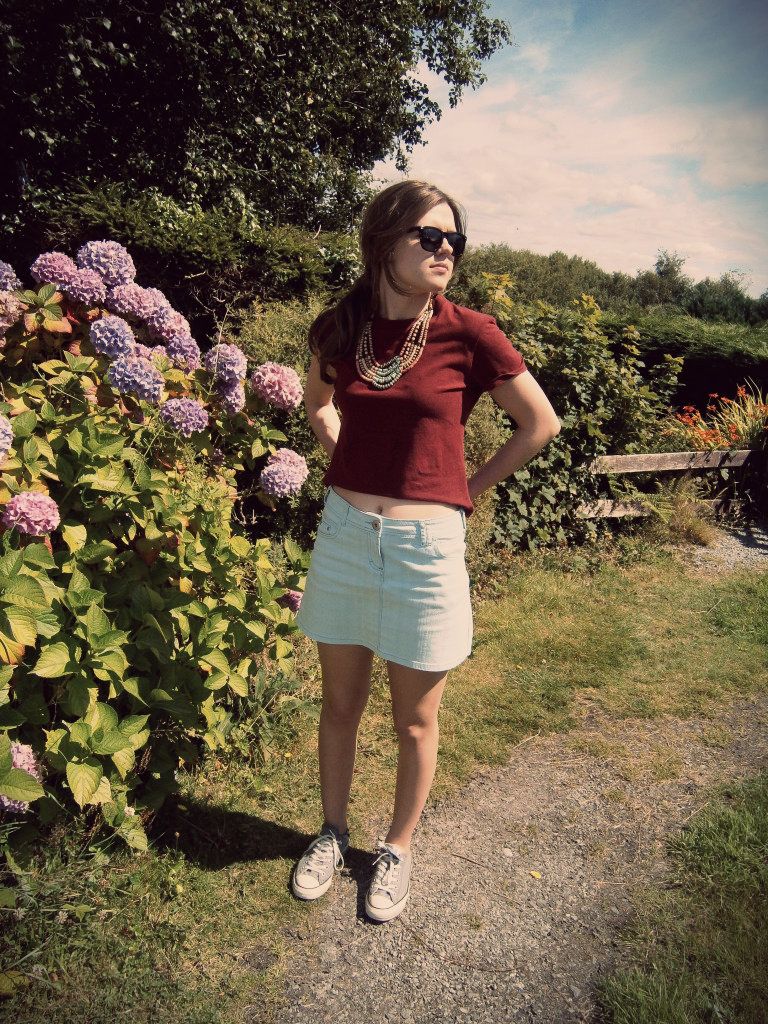 Top: Levi Jeans, Skirt: Next, Necklace: charity shop, Shoes: Converse, rings and bracelets: thrifted
I can't believe it, two days in a row its been sunny. By sunny I don't just mean a little-light-from-behind-the-clouds-and-braving-it-in-skinnes-and-a-scarf. I mean proper holiday-style sunny. To put it simply, it's been 25 degrees where I am and for England that is impressive.
While it was still cool this morning, my mum and I decided a trip to the charity shops was in order and, although I've had a huge wardrobe clearout, I REALLY couldn't resist a look.
I actually did pretty well, picking up a load of bargains all for the grand total of a tenner. I managed to find a brand new H&M animal print bikini, a Levis tshirt, a multi-coloured Breton top and a statement necklace.
I thought I'd pop on the tshirt and the necklace and show you some of my lovely buys along with a casual way to wear jewellery like this. I think it really makes the outfit (apologies for how casual I look, but on a hot day like today when you're sunbathing anything more is too much!)
Enjoy your day!