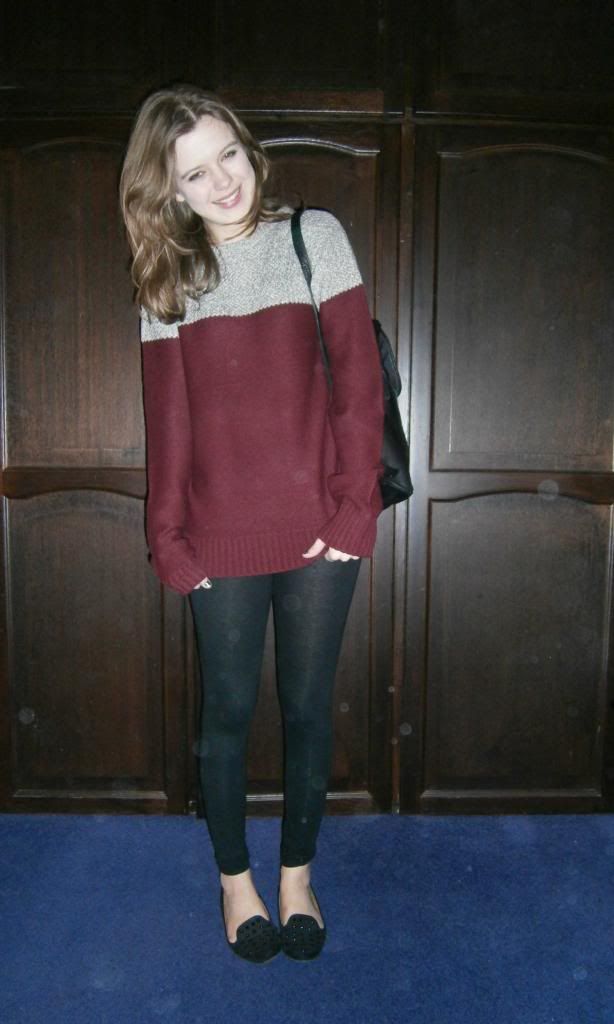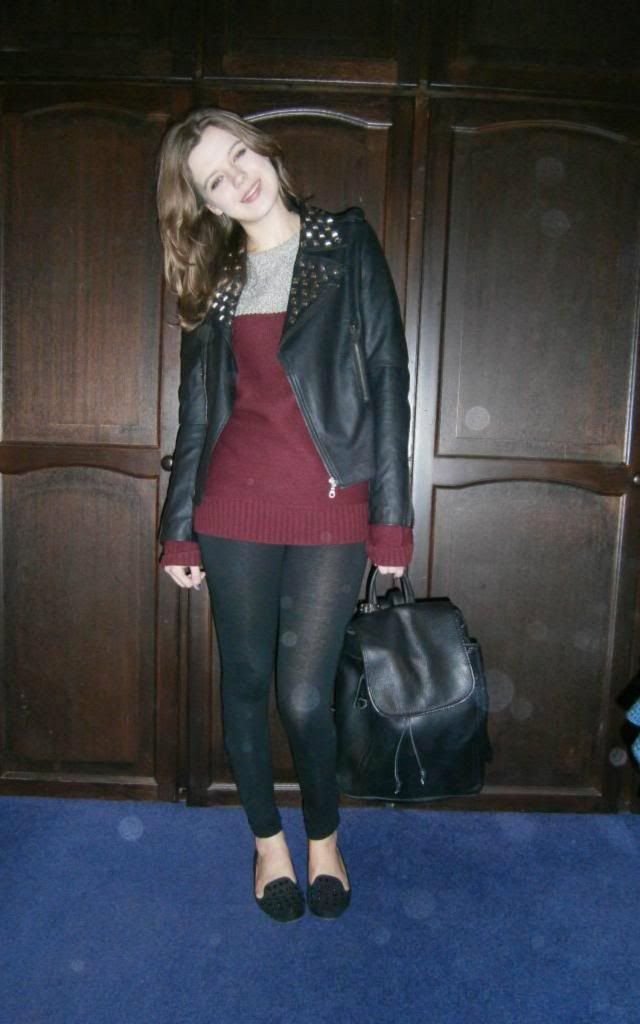 Jumper: TK Maxx// Jacket: Jovonnista//Leggings: Store TwentyOne//
Bag: Vintage// Shoes: River Island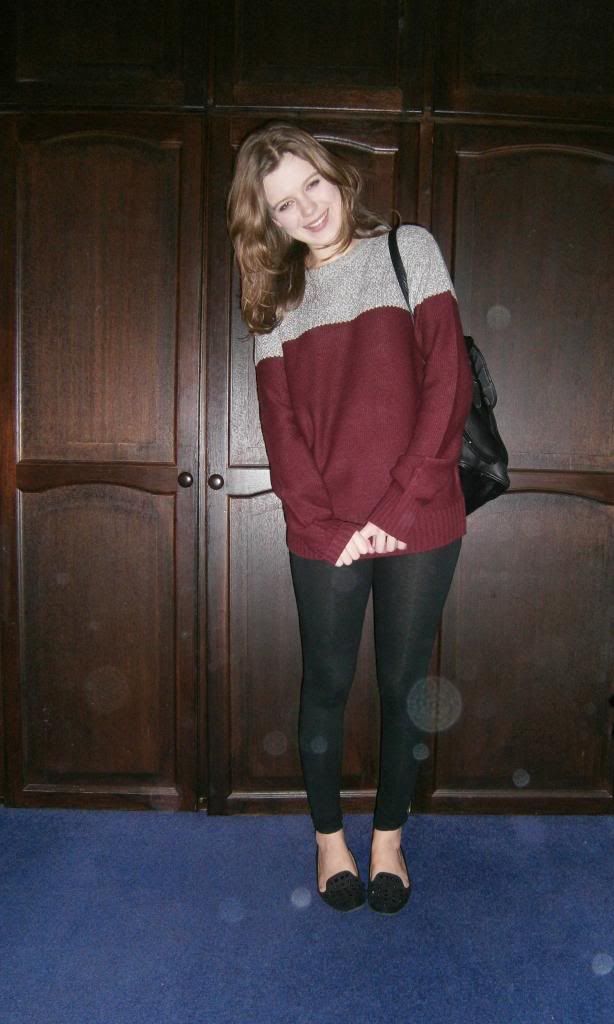 Yes lovelies, winter is upon us! I'm back in Lancaster for my second year of uni and let me tell you, it hasn't been half cold! I've brought a fair few jumpers with me this time (last year I was totally unprepared for the winter weather that hits the West coast - I'm nice and protected in Cheshire!) but when I stumbled upon this gorgeous knitted treat in Lanc's TK Maxx whilst shopping with friends, I couldn't resist a cheeky purchase pre freshers week!
Although I found this jumper in the men's section, I have to stay it's a pretty feminine piece, with the berry detail and the grey marl coloured wool used for the neck and shoulder section! It's such a great piece teamed with leggings (and disco pants!) for lectures as it keeps you toasty warm (especially with my gorgeous Topshop parka on top) when outside and can be layered up and pulled off when in class.
This look is a pretty simple one, with my trusty spiked ballet flats, black leggings and leather jacket, which I won in a Jovonnista, London comp a while back! I have to admit that the finished product isn't very adventurous, but it's something you can throw on when your stuck for outfit ideas and running late for the bus!
Again, the picture quality is terrible - I'm gonna have to get the boyf to pop round during the day and take some photos for me, so I can only apologise once more and blame the hectic first week of uni I've had (they really don't give you a break in second year!)
Anyhow, off to watch Downton Abbey and paint my nails - cannot wait for a bit of 'me time.' Hope you all had wonderful weekends and hope you keep a lookout for an exciting post which I should have up by next week.
TTFN (ta-ta for now)