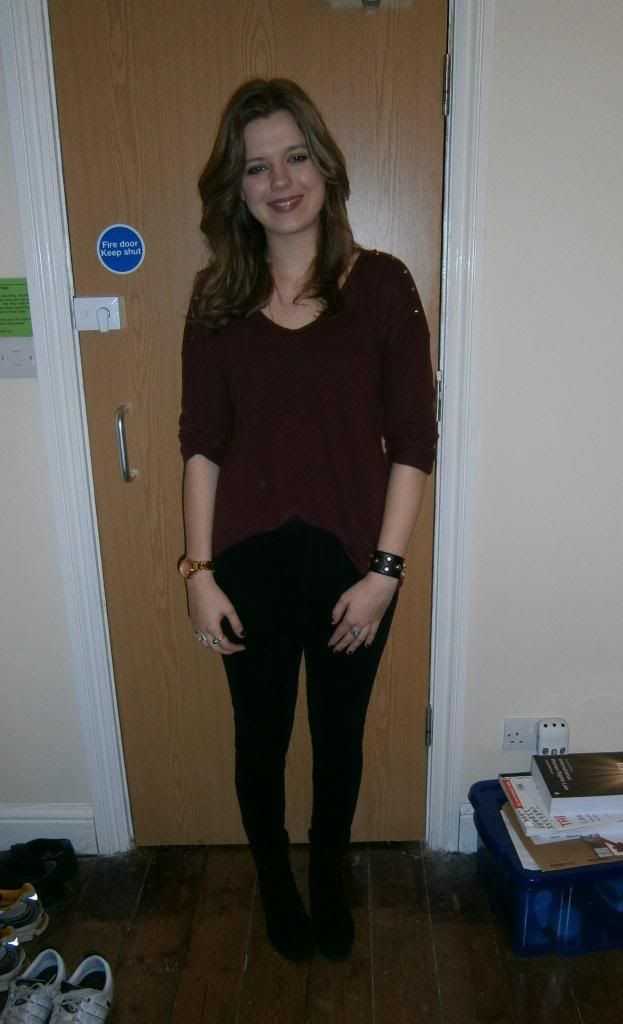 Top: Next//Leggings; Topshop//Boots: Urban Outfitters (old)//Cuff*: Chelsea Doll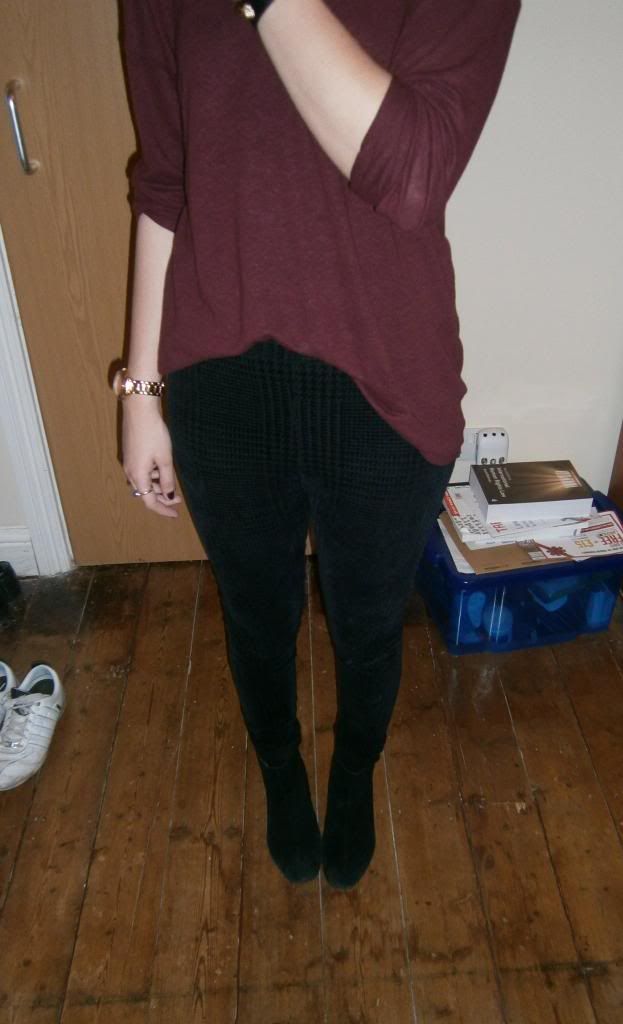 Hello darlings, hope you've had a wonderful weekend. Just a quick outfit post from me today as I'm mega busy with work, life etc.
I thought I'd give you a quick taste of my new fave look for autumn. I bought these amazing leggings yesterday in Topshop - they're a black velvet dogtooth print and I think I'm in love. They were a tad expensive for me, at £28, but with my student discount and the gorgeous sunny weather I honestly couldn't say no! I'm so glad I bought these beauties, they'll keep my legs toasty warm during the winter months and can be dressed up or down!
I paired them with this gorgeous top from
Next
(you can buy it online
here
) and this amazing cuff from
Chelsea Doll
which arrived just in time! The cuff fits really well and is such a statement piece. I also love the £11.00 price tag - alot cheaper than some of the high street alternatives I've found!
I wore this outfit last night when the boyf and I decided to pop out for some very scrummy french food down by the river Lune. We then followed with a trip to the cinema to see the new James Bond which you've got to see. It's an amazing film and can be summed up in two words, Daniel Craig. Seriously girls, you shouldn't need convincing!
Have a great sunday!
Lots of love,