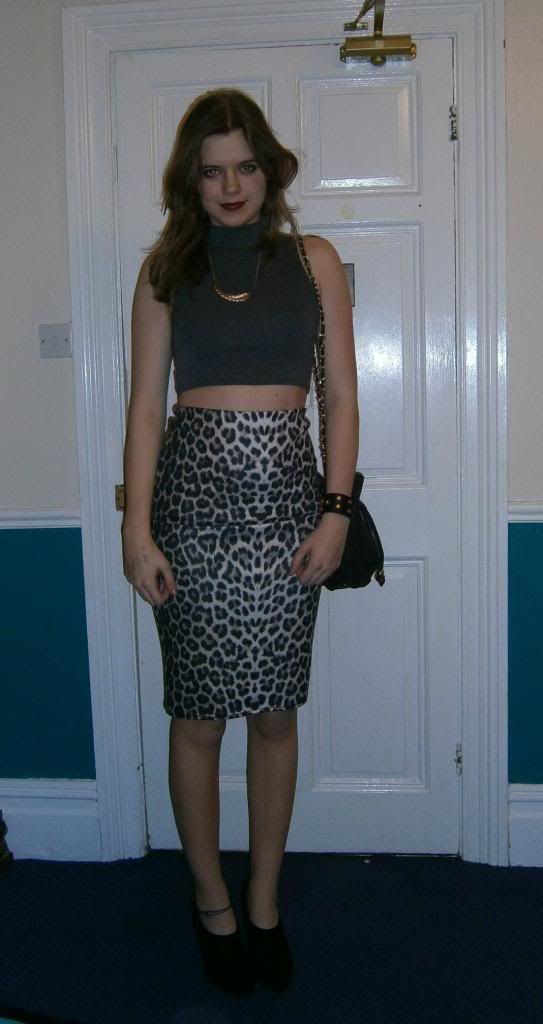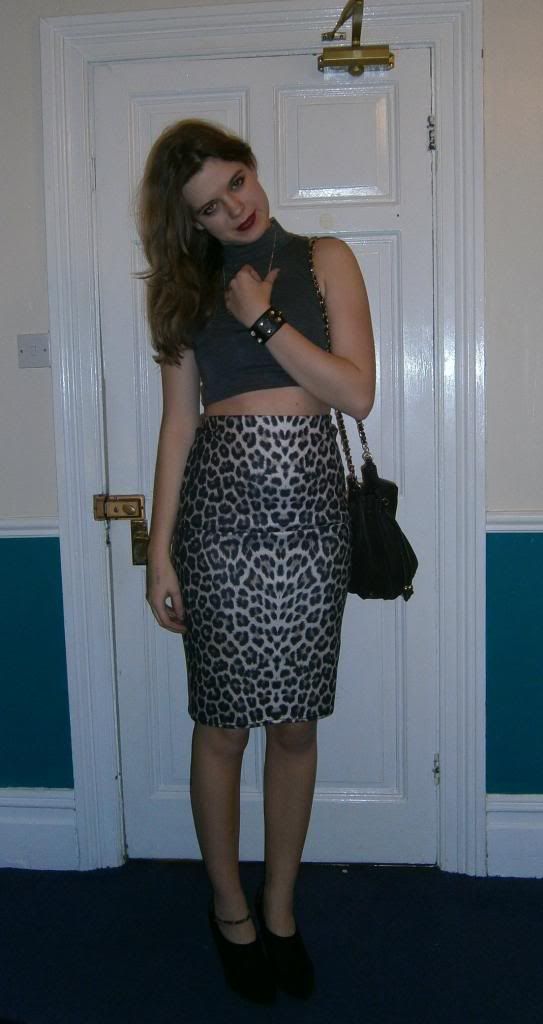 Top: Missguided// Skirt: River Island// Shoes: New Look// Necklace: H&M//
Handbag: Mango (charity shop)// Cuff: Chelsea Doll*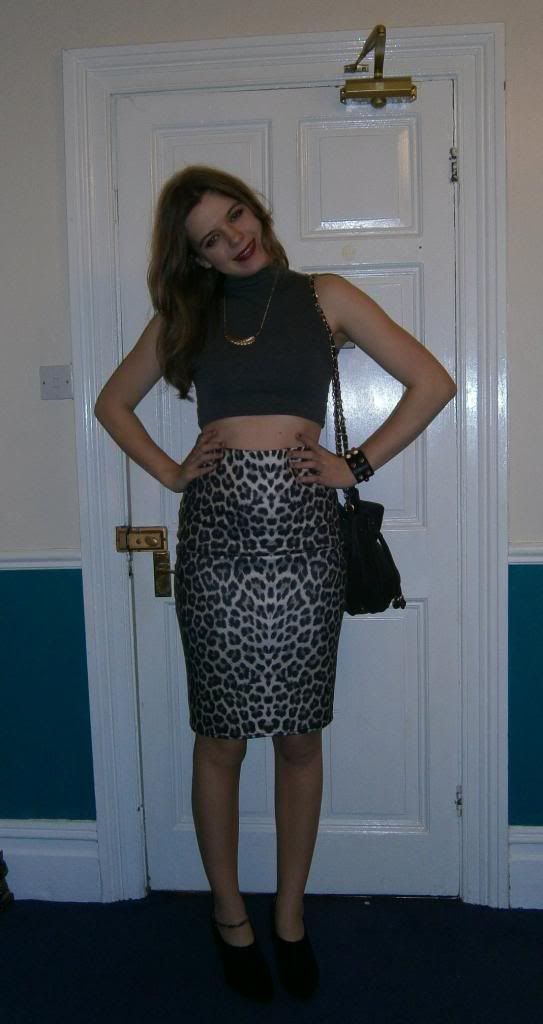 Yes, I realise it's been a long time since I've actually done an outfit post and believe me it's been playing on my mind. I put it down to having a ridiculous amount of uni work to do, so I've not been so creative with my clothing choices but also due to the lack of 'photographer' at uni (over summer I got used to the parents spending time taking photos for me!)
However, I finally got round to buying a tripod so I could take my own pics and here's my first attempt! Not too bad I don't think!
This is an outfit I'm planning to wear out later this week but each element has been worn separately before. I bought the top from Missguided a few weeks ago, but originally was not very pleased with it (it's VERY small) so I had to return it and get a Large which, as you can see, only just fits me. I always seem unlucky with purchases from Missguided although so many of my friends swear by them.
I fell in love with this skirt last year and it's been a wardrobe staple for some time now. I'm so glad animal print is still being sported as it means I can get maximum wear out of this piece, only downside is that it looks a little questionable with tights!
The cuff is one of my new fave pieces that I think I've mentioned in a previous post. Sent to me by the lovely folks at Chelsea Doll, it's something that I would've bought myself - a really versatile piece which works well with pretty much everything I wear.
Off to bed now, planning on writing two essays tomorrow! (eek!) Wish me luck!