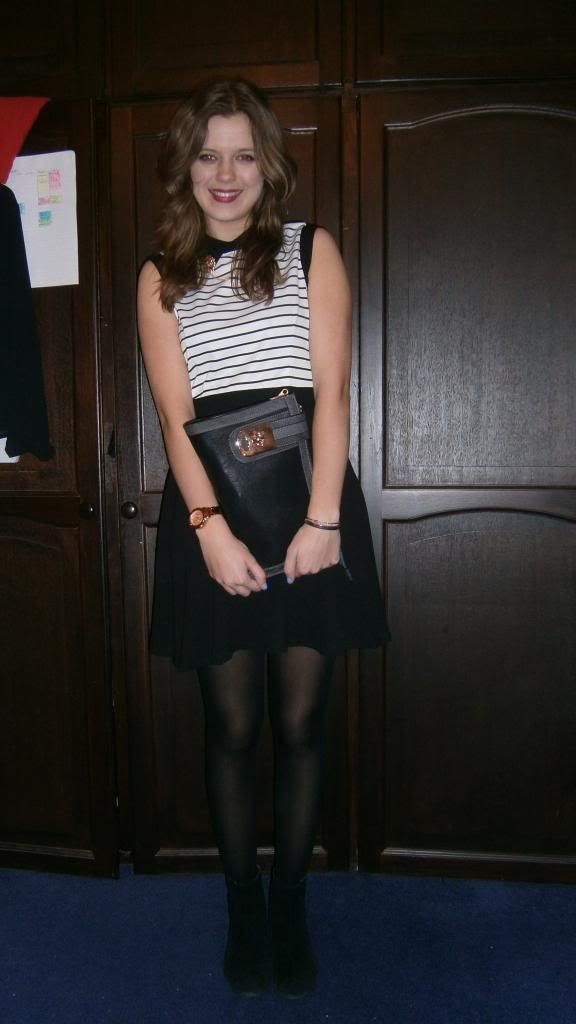 I've been such a busy bee this week that blogging has had to take a back seat. I started my new job on Tuesday as a campus brand manager and have had lots of bits and bobs that I've been busy with - juggling all that with work has meant I've been on the go alllll week. It's been pretty crazy, but has resulted in me having to post late in the day!
Anyhow, exciting news, the lovely people at
Fashion Union
contacted me this week and asked me to choose some items from their site to blog about. I jumped at the chance as Fashion Union's collections really seem to fit with my style, so over the next week or so you'll be getting a little taste of some of their lovely new pieces, starting right now!
Now, as you've probably worked out, I'm not the most girly of girls or bloggers for that matter and my dresses are mainly body-con rather than cutesy. Well, choosing some pieces from Fashion Union made me think about my outfit choices and, as a little experiment, I decided to ask my male flatmates about the items on offer.
One of my flatmates persuaded me to choose this little number, something very floaty and not my usual style, however I've got to admit that I am IN LOVE with it. (So much so, I wore it out on Valentines; I paid more attention to the dress than my lovely boyf!)
The quality of this gorgeous collared dress is to die for, the material is so thick and durable, which makes it look so expensive (without the ridiculous price tag!) and paired with this gorgeous oversized clutch, I think the look is pretty perfect for a meal.
I've used the bag and worn the dress since Valentines (at different times!) and they're such versatile pieces, I honestly couldn't recommend them more!
I've got a few more bits to share with you from the Fashion Union team, so keep your eyes peeled for more updates.
Have a great week!